Customer Reviews
07/22/2021
Alex F.

United States
Gotta get one of these!
The fit is perfect and the material is so light. Legit always looking for times to wear these.
07/21/2021
Noah R.

United States
This is the one
I will start by saying I have too many jackets. I just kind of love them the same way people are into sneakers. I had an olive bomber that was okay but I didn't love the cut or material. I had a ton of questions and the customer service was phenomenal. The order came in a couple days and the jacket was exactly what I wanted. For context I am 5' 9" and 175lbs with an "athletic" build although I would say that's subjective after sitting at home for this long. The material stood out to me first. It's incredibly light like a wind breaker but feels much more substantial. It feels softer than a windbreaker but light and comfortable against skin although it breaths really well too. I have some really high quality wind breakers that cut the wind but breath well and this feels similar but less nylon like and just better quality. The fit is definitely slim fit which is exactly what I wanted. I'm on the big end of the medium scale and it fits well. If you want to layer under with a thick hoodie or something and you're between sizes mayybeee size up but the medium is great for me. This will be my go to jacket when I travel. It's a nice shade of olive you can dress it up or down and it brings the whole fit together. Everyone should have a bomber jacket. It's a staple. I've got maybe 20-30 jackets and this is part of my top rotation now.
07/13/2021
Suraj P.

United States
Loving these jackets!
Super light and drapes over your shoulders so perfectly. The fit is just unreal and customer service is A++ as well.
05/17/2021
Dennis L.

United States
Stylish and Comfortable, the perfect combo.
Claim Defame popped up on my feed after shopping for summer jackets on other sites. Siri must have read my mind and led me to Claim Defame's website. I purchased two jackets to see how they would fit and to check the quality. Both arrived within 2 days and they are exactly what I needed. They fit a bit snug, since they are athletic cut. I usually wear a medium in jackets, so I ordered there's in L and they were the perfect fit. I dress them up for work with button up's and/or a button down underneath when I'm going for a more casual look. Do yourself a favor if you live in a warmer climate and like wearing jackets, buy these ASAP.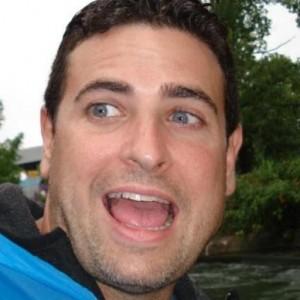 DA
05/17/2021
Dean A.

United States
Perfect Jackets
Exactly what we were looking for, we ordered 12 of these for our staff. All sizes fit perfectly. The material is so nice, stretchy and light. The fit is great and they look great. Well done guys